A cold case to solve. New truths to uncover. A killer to catch.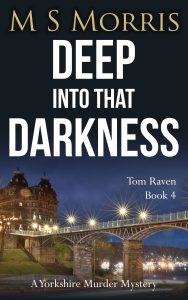 When the body of one of his own colleagues is found in Scarborough harbour, DCI Tom Raven throws himself into finding out what led to the young man's death.
The killing shows similarities to the unsolved murder of the victim's own mother. Might his off-the-books investigation into her case have got him into deep water? Or could his death be related to the attacks on women that are taking place at night? The dead man left a trail of cryptic clues to his final movements that might lead Raven to the truth.
Drawn into Scarborough's shady night life in his quest to find the killer, Raven faces temptations of his own.
Set on the North Yorkshire coast, the Tom Raven series is perfect for fans of LJ Ross, JD Kirk, Simon McCleave, and British crime fiction.
Tom Raven® is a registered trademark of Landmark Internet Ltd.
#CommissionsEarned