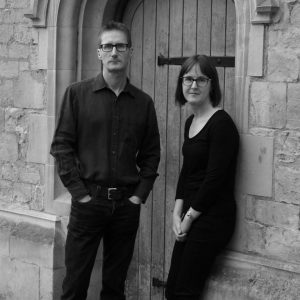 M S Morris is the pseudonym for the writing partnership of Margarita and Steve Morris. Together they write the Bridget Hart series of crime novels set in Oxford. The couple are married and live in Oxfordshire. They have two sons.
Margarita studied  Modern Languages at Jesus College, Oxford. She then worked in IT before joining her husband in their internet business. She writes historical and YA fiction at margaritamorris.com.
Steve studied Physics at University College, Oxford. He worked in the nuclear industry before becoming a dot com entrepreneur. He writes sci-fi and thrillers at stevemorrisbooks.com.